This is Big Bad Johns' third lease on life.
The coaster was originally installed at Six Flags St. Louis in 1972 as the second side of the "River King Mine Ride". The coaster was sold to Dollywood in 1980. Then Dollywood started the "Tennesee Tornado" project in 1998, "Thunder Express", went on the market. Magic Springs bought the coaster in 1999, and installed it during the winter of 2001/2002 useing Great Coasters International to rebuild the ride.
The park granted me permission to take pictures of the reconstruction, for which I am very grateful for. After construction was complete, I was able to attend Big Bad John's Media Day. It included park officials, and the Govenor of Arkansas, Mike Huckabee, and his wife, Janet. They are shown in the third picture which I took, and is one of the most cherished pictures I have taken. A couple of pictures have only 2 other riders besides me on the train. The pictures were take at the end of Media Day just before the rain started. I did get a couple of spins completly alone on this brand new coaster, it was just me, the wind, and the sound of the wheels on the rails.
The coasters construction pictures are
HERE
.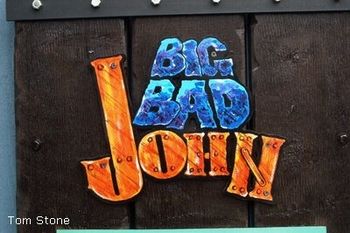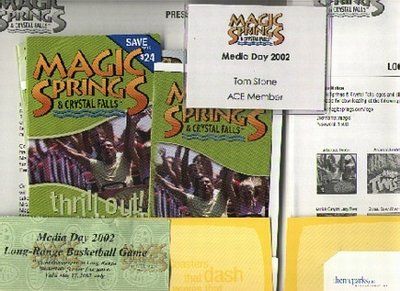 BIG BAD JOHN MEDIA KIT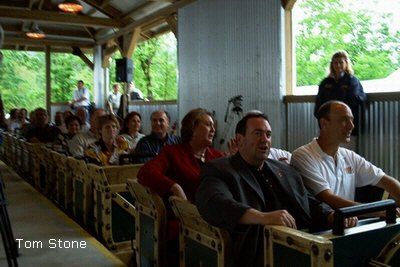 MEDIA DAY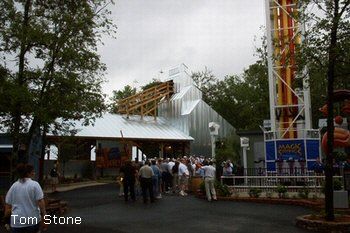 MEDIA DAY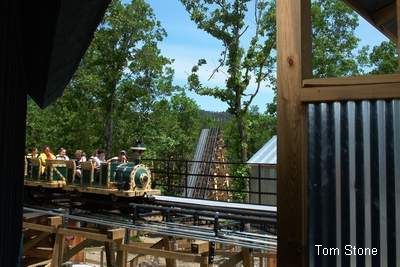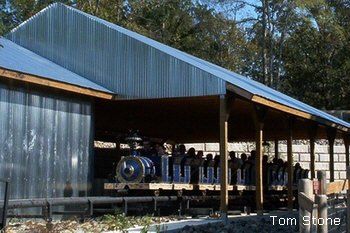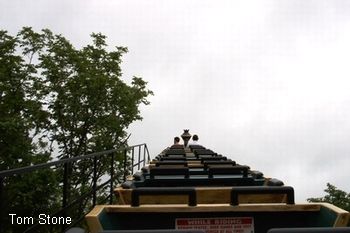 MEDIA DAY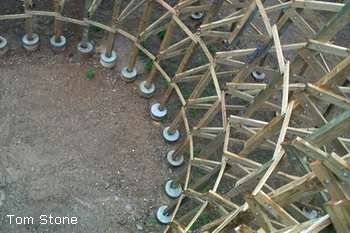 MEDIA DAY